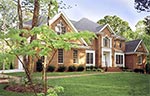 "I am writing to express our complete satisfaction, in the construction of our home by Keith Dixon building Co, Inc. All contacts with the company, have been professional, responsive and high quality. The building process was exciting and enjoyable. Eventhough, we had numerous decisions to make during the planning and building process, we were always comfortable and confident in the advice, guidance and quality of workmanship. Mr. Dixon and his staff were always competent at their jobs and attentive to our concerns... Our home is well constructed and perfect for our lifestyle. The best decision we made in the entire process was to select Keith Dixon Building Company for the construction of our home. If we we ever build another home, we will select Keith Dixon Building Company to do the work."
- Nelwyn McDuffie Mpare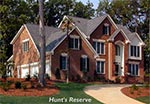 "I would like to express my complete satisfaction with the beautiful home the Keith Dixon Building Company constructed for us in Hunt's Reserve. There are many wonderful qualities about Keith and his company. I am truly impressed with the high level of workmanship, dedication and devotion of Keith and his staff. In turn, they demand and receive the same from their subcontractors. Keith made sure that all work exceeded our expectations. In addition, we were always kept informed and everyone in the company has been pleasant, accessible and helpful. I can in good conscience and without hesitation or reservation, highly recommend Keith. He is a pleasure to work with and a man of integrity. If I were to build another house, I would only have Keith build it for me. One would be hard pressed to find a more reliable and competent builder."
-Marilyn Cox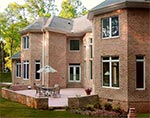 "Keith Dixon was selected to build our first home based upon his reputation as a quality builder, as well as our initial perception that he would work closely with us to ensure construction of a home which would meet both our specifications and expectations...Not having built a home before, it was important for us to not only have a clear understanding of the construction process, but trust and confidence in our builder...we could honestly say that he has lived up to his reputation...In our view Keith Dixon is a man of integrity, who strives for and delivers excellence. There is no question in our minds that the construction of our home exceed our expectations and that we can confidently recommend Keith Dixon as a quality, custom builder."
- Jerry Snidow
"I am writing this letter to you in hopes that you will understand the sincere appreciation that my wife and I have towards you and your company for the tremendous job in which you have performed in building our dream home.
First off, if you remember correctly I came to you after thoroughly doing my research and I knew that you were the only builder whom I wanted to have build our home. Even after all of my homework and all through the building process, we still received satisfaction beyond our expectations. From beginning to end you showed one hundred percent commitment to our project. Your knowledge of the building process combined with numerous great ideas along the way were just a few of the many professional qualities that we discovered in you. What we were most impressed with was your organizational skills and your "eye for detail" that you possess and expected from your contractors. Your dedicated attention that you gave to our home throughout the entire time was remarkable! We couldn't have ever imagined that our home would be this beautiful. You and your entire company are indeed second to none.
In closing, I would just like to tell you that we realize there might be other good quality builders out there, but if a family doesn't take the time and effort to get to know you as a builder and as a person then they have done themselves an extreme injustice by not selecting you to build their home.
Thank you again for all that you have done."
- John J. Burnett [10/04/06]
"Keith has built two lovely homes for us in Chapel Hill...Based on our prior and current experiences, we highly recommend Keith Dixon Building Company. Keith has an excellent staff and uses reliable, high quality subcontractors...The workmanship is of a very high quality and he is well known throughout the area for sound construction. Throughout the building process he is very accessible and communicates frequently to ensure a smooth process...We recommend him without hesitation."


- Mark Witcher & Peggy Bush
"When we built our first house we closely monitored every aspect of the process. This time we took a different approach. We decided to buy a home with the best local builder we could possibly find and then not worry about the process. Keith Dixon's name was at the top of all the lists. Once we met Keith we were completely confident and put a contract on the house. We then went back to Texas and didn't give the house a second worry. When we moved we went straight to the closing without seeing the house again. We were that confident! Our home exceeded our expectations."
- Laura Cardinal
"Even though we remained in New Jersey while our house was being built, we never felt 'not involved'. Keith was always ready and willing to talk to us and keep us up-to-date, to answer questions, to make suggestions or to resolve issues before they became problems...One could not ask for a more cooperative person than Keith Dixon who sets the tone for the entire operation...We feel that Keith Dixon Building Co., Inc. did an outstanding job and that the people responsible deserve kudos and recognition for all too often you will only hear when there are complaints."
- Astrid & Ralph Beisner
"Our home was a challenge, designed by an architect to our specifications. Keith worked hard to satisfy us. He was patient, fair, honest, and creative throughout the process. The subcontractors that he uses are especially good. Building a custom home can be stressful and we felt fortunate to have Keith as our builder."


- Ken Jens and Betty Gordon